Bison Gear SharePoint Intranet Design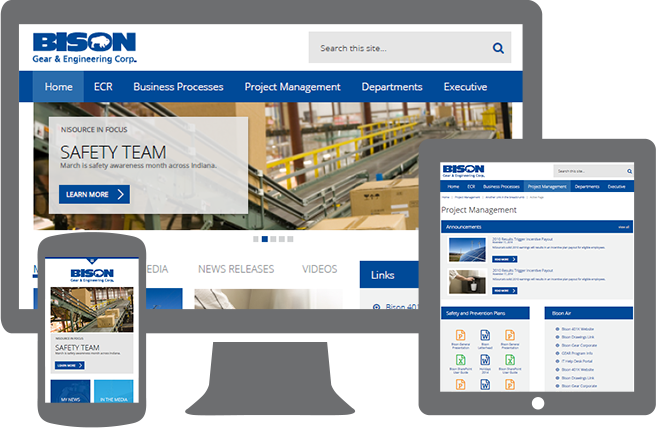 Bison Gear supplies power transmission equipment to the global marketplace and was looking to enhance their SharePoint intranet to increase user adoption and provide a modern responsive look and feel. Zooma partnered with one of the best Microsoft vendors in the area, Peters and Associates.
They provided the expertise to upgrade their environment and migrate existing content to the latest version of SharePoint. Zooma provided wireframes, design concepts and the custom branding solution to the Peters team for deployment. Following successful implementation the site is being extended to create a unique extranet environment so that Bison can collaborate and share information easily with their partners and customers.